Our Mission
Our mission is to provide you with world-class medical and surgical services using state-of-the-art equipment in a safe, comfortable, and welcoming environment, where we pride ourselves on treating you as if you were family.
Specialty Eye Institute and Blake Woods Surgery Center Give the Gift of Sight to 8 Local Residents
Jackson, Michigan (June, 2021) – Specialty Eye Institute and Blake Woods Surgery Center Medical Park recently waived their fees and secured donated lenses in order to give the gift of sight to 8 local residents. The 8 patients all suffered from cataracts, which significantly impaired their vision.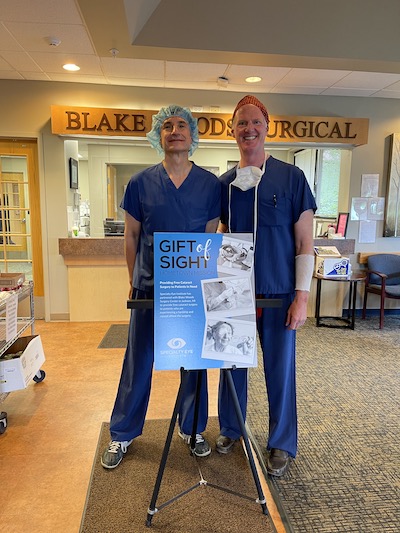 Most people develop cataracts as they age, a condition characterized by a thickening and clouding of the eye's natural lens. The condition is easily corrected with cataract surgery, which replaces the cloudy lens with an artificial lens (IOL). 
"Cataract surgery is one of the most successful surgeries performed in the world. The results are truly life changing. Unfortunately, it is unobtainable for many individuals for many reasons. The doctors at Specialty Eye Institute along with our staff are used to doing mission trips abroad to help people around the world. In this time of COVID, we decided to do a Mission Trip to Jackson, Michigan," says Dr. Kevin Lavery.
Local optometrists including Drs. Chad Lindsey, Anne Miller, Jeffrey Fogt, Daniel Phillips, Jaclyn Tolles, Corbett Amburgey, and Ezah Cheema helped Specialty Eye Institute identify individuals who did not have medical insurance and could not afford cataract surgery through a screening process. For many of these patients, cataracts were affecting their ability to drive, work, or perform many of their daily activities. 
For one patient, Mr. Gibbs, a 63-year-old truck driver, cataracts prevented him from doing his job. Mr. Gibbs helps his neighbors and veterans by shoveling snow and doing yardwork. "I feel blessed to have my life back! I am back to work and able to drive in the dark again, something I haven't done in many years!"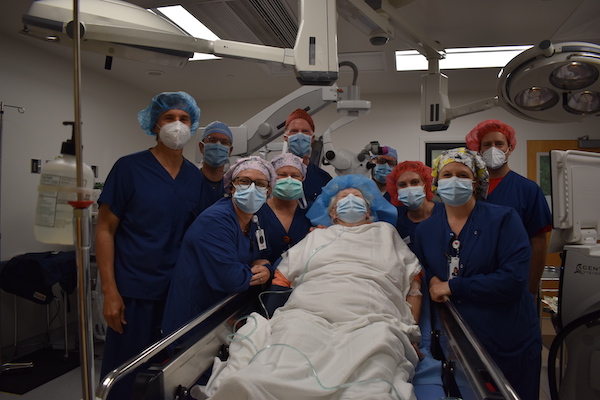 The surgeries were a coordinated effort with intraocular lenses donated from the manufacturer, Alcon along with a Hydrus Microstent for Glaucoma from the manufacturer, Ivantis. Blake Woods Medical Park Surgery Center waived their fees and provided surgical staff. Corner Drugs provided patients with complementary eye drops, and a local Jackson Bigby Coffee provided refreshments for patients and their friends and family who accompanied them at the surgery center. 
If you would like to find out more about cataract surgery, LASIK, or other eye surgery procedures offered by Specialty Eye Institute, request a consultation online, call our office at (877) 852-8463.