Our Mission
Our mission is to provide you with world-class medical and surgical services using state-of-the-art equipment in a safe, comfortable, and welcoming environment, where we pride ourselves on treating you as if you were family.
Blake Woods Surgery Center, first facility in Michigan to have the new LenSx Laser for Cataract Surgery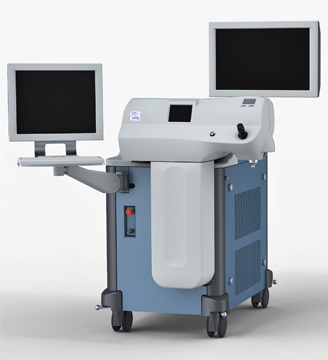 Specialty Eye Institute selects Blake Woods Surgery Center to house 1st LenSx Laser for cataract surgery at its facility. This laser is the most sophisticated piece of technology providing the highest level of precision, accuracy and the safest most predictable results for patients with astigmatism seeking the highest quality of vision from cataract surgery.
Until now, standard cataract procedures and custom cataract surgeries were performed without the precision of lasers. With the introduction of the first FDA approved custom cataract laser, surgeons at Specialty Eye Institute can now create incisions and potentially reduce astigmatism up to 10xs more precise than manual techniques for some portions of the cataract surgical procedure. In Michigan, this type of laser precision combined with the experienced surgeons of Specialty Eye Institute is available only at Blake Woods Surgery Center. This laser is a revolutionary step in cataract surgery, providing better use of current lifestyle lens options in correcting astigmatism.   To read more about the LenSx Laser click here.